Chocolate Labrador Retriever

AT STUD:
SRS HRCH Frankels Running Storm MH, QA2

Curre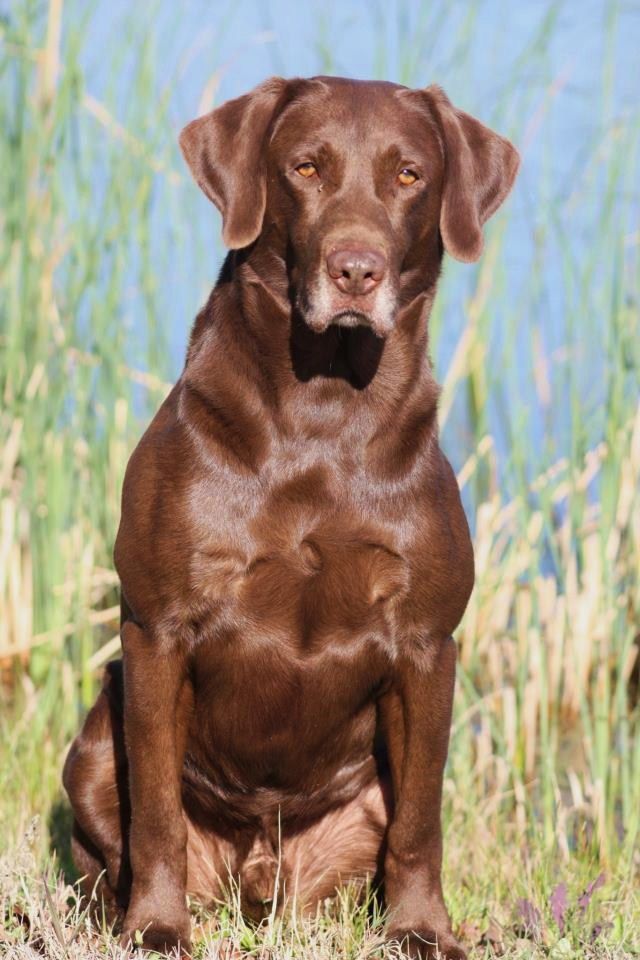 nt image


Images not showing
Callname : Storm
Gender : Male
Color : CHOC
Coat Genotype: Chocolate - No Hidden colors - EEbb
Whelp Date : 1/18/2006
Owner : David Frankel
Breeder : Kathleen Strong


OFA Hips: LR-172889E24M-VPI (Excellent)
EYE CERF/CAER: LR-EYE2019/89M-VPI(13)
OFA Elbow: LR-EL38088M24-VPI (Normal)
CNM: LR-CNM08-1150-M-PIV (Clear)
EIC: LR-EIC414/35M-VPI (Clear)
UKC Reg.: R226-821
UKC Points: 250
AKC reg: SR32887102
Derby Points: 8

Other Qualifications or Notes :
Storm has been an exceptional retriever in both field trials, hunt tests and as a hunting companion. In Field Trials, he has a Derby 1st, 3rd, 4th and multiple Jams. In the Qualifying, he has a 1st, 2nd, 4th and multiple Jams. He has over 20 Master passes, and passed the 2012,2013 Master National. In UKC, he is a Hunting Retriever Champion and passed the Spring 2012 International Grand. Storm received a 1st and 4th place in the Super Retriever Series.
---
Breeding options
Price *
Stud Dog Locations
Fresh Chilled Semen


Frozen Semen


$1000

TX

* Please note that prices may be different depending on breeding procedure & prices are subject to change, please contact stud dog owner if you have any questions.
Any other information:
Current Stud Fee is $1000.00 or the cost of the most expensive puppy of the litter. Owner of bitch shall pay a $300 non-refundable deposit up front and the balance due within 10 days from whelping date of litter. Breeding Requirements: Current Negative Brucellosis Testing, Copy of OFA Certificate, Copy of Certificate of Pedigree. For Frozen semen, the owner of the bitch is responsible for prep, and collection facility fees and shipping.
---
This page has been viewed : 10522 times.
---